Global Business Consultation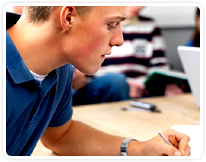 Nowadays, a lot of businesses that fail to drive their corporate strategy that is sometimes just more impressed more concerned with operational efficiency than the company's strategy in the future.
These conditions resulted in many companies went bankrupt in a short time can not survive due to changes in global economic conditions.
The impact of global economic strategy or changing government regulations sometimes spend energy and mind of the decision makers. New technology is always changing with new discoveries become the main cause of the change strategy.
JavaJKT Business Consulting can provide a Solution for You!
We kindly invite you to attend JavaJKT ICT-IT Conference In Yogyakarta
WELCOME TO THE 2ND CONFERENCE/SEMINAR/TRAINING WITH JAVAJKT ICT-IT BUSINESS CONSULTING
On behalf of JavaJKT ICT-IT Conference/Seminar/Training organizing committee, we would like to express our highest appreciation for your participation in the conference. This will be a great opportunity among the stakeholders (academia, researchers, engineer, consultant and many more) to meet and perform ideas-exchanging related with technology. As the importance and significant contribution from this conference in this area of expertise, we would like to invite you to attend JavaJKT Conference under the theme; "The Use of ERP Management System, IT & Data Center For Independent Populist Economy to Reach The Global Markets".
With:
Keynote Speaker:
Mikael J. Zulfiansyah
(Senior Consultant Castra Group AB Consultant Company, Stockholm, Sweden)

Speakers:
1. Rio Seto Wardhana
(Telco & IT Project Management Enthusiast)
2. Nur Agus Suryoko
(Pre-Sales & Technical Consultant at ABYOR Europe BV)
3. Azki Hakim
(SAP Netweaver (BASIS) Consultant)
That will be held in Yogyakarta on;
Date: Saturday, July 30th 2016
Vanue: Burza Hotel, Jln Jogokaryan 61 - 63 Yogyakarta http://burzayogyakarta.com
For registration please click >> Here! and get your ticket NOW!.
Tickets information;
1. HTM Konferensi/Seminar Full day IDR 500.000;
(inc. Certificate, Seminar Kit, Lunch, Coffee Break & Door Prize)
2. HTM + Room 1 Night Hotel Burza (1 room for 2 person) IDR 800.000;- per person
(inc. Breakfast, Certificate, Seminar Kit, lunch, Coffee Break & Door Prize)
3. HTM + Room 1 Night Hotel Burza (1 room for 1 person) Rp 1.000.000;-
(inc. Breakfast, Certificate, Seminar Kit, Lunch, Coffee Break & Door Prize)

* Get 100.000 cashback for 11th ticket by purchasing 10 tickets
** Get free 1 ticket by purchsing 20 tickets.
Fee conference can be transferred to:
1. M. Zulfiansyah : BNI rek. No: 009 0237 0436072572
2. Diah Pitaloka : Bank Mandiri rek No. 0310006324688
And do your payment confirmation >> Here!
If you have any enquiries, please let us know.
We look forward to see you in Yogyakarta, Indonesia in July 30th 2016.

---
Best Regards,
JAVAJKT ICT-IT BUSINESS CONSULTING
Organizing Committee

---
For more information
Phone : +46728779137 or +6281294037049
Email : javajkt@gmail.com