About Us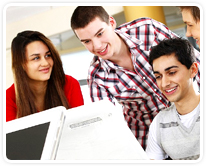 JavaJKT Resources
JavaJKT ICT-IT Business Consulting is a Consultant company. Our experts Consultants are working globally to fulfil your need. Our team consist of many diversified degree from all level.
The team are mostly work with remote area in different kinds of project field such as Banking, Finance, Drone Technology, Games, Insurance, Mobility, Retail, Telecom Industries, Etc with depth knowledge Project Method with Our Solution.
JavaJKT Business Consulting can provide a Solution for You!
We Open The World of Knowledge For You!
JavaJKT Business Consulting Teams are an IOT, ERP, BI, Ecommers, Design/IT Architect, HR Manager, Retail, SAP, Software development, Telecom, Etc Specialist Consultants and ICT-IT Consultants Specialist. Recruitment and Consultancy, delivering to Contractors across 20 European/EU, Scandinavian Countries and Overseas.